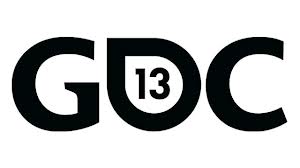 This week I will be away at the Game Developers Conference in San Francisco.  This will only be my second year attending. Last year, by sheer luck, I was invited to give a talk about designing games for HTML5.  This year, despite my best efforts, I was not invited back as a speaker, so I'm attending as a pure spectator.  However, the whole experience is sure to be just as cool.  Last year I met a lot of amazing people, some of whom I still keep in touch with.  It also gives me a chance to see what's bubbling up in the game development community's collective psyche.  Maybe there are trends worth joining, or worth shying away from.
Chances are, a lot of you are visiting my website because you just met me at GDC.  If so, hello.  I hope I made a good first impression.  My more substantial posts about game design are on my Gamasutra blog.
In any case, wish me luck!